---
SCRM @ Aerospace
Managing Supply Chain Risk across the Acquisition Lifecycle
Threats to supply chains continue to evolve. Aerospace is ahead of the threat, conducting independent research and analysis, program protection planning, criticality analysis, mitigations and countermeasures, and training and best practices to manage supply chain risk across systems lifecycles.
About This Portal
The Go-to for Actionable Supply Chain Information
The Aerospace Supply Chain Risk Management Capabilities Center is a comprehensive repository of information for the space enterprise and other civil and commercial industries to assist in the understanding of, and response to, the many threats to systems and operations related to their supply chains. On this site, you will find comprehensive information about supply chain threats, guidance and regulation, case studies and best practices, and descriptions of Aerospace services to help you in securing your supply chain.
SCRM Overview
With Innovation Comes an Expanding Threat Plane
Managing supply chain risk will become more critical as we evolve the infrastructure that enables critical national functions such as positioning, navigation, and timing (PNT) services; cargo, material, and passenger transport; and consumer and commercial banking services. Newly integrated technology – including space-based solar power, synthetic chemicals, precision medicine and robotic surgery, and 3-D and 4-D printing – will incorporate a range of component parts and processes, creating an even larger threat plane. Supporting supply chains will require a more deliberate and dedicated level of risk management than is currently practiced by government and industry.
SCRM Implementation Initiatives
Engaging the Widest Range of Stakeholders to Mitigate Risk
Supply chain threats have energized Congress, the White House, and executive agencies to impose requirements that demand insight into suppliers at all levels – not just first- and second-tier suppliers, but distributors and vendors across the full network that typically has not been understood. Aerospace provides tools, capabilities, and resources to assist stakeholders in engaging with suppliers at all levels to better understand and mitigate current and future risk.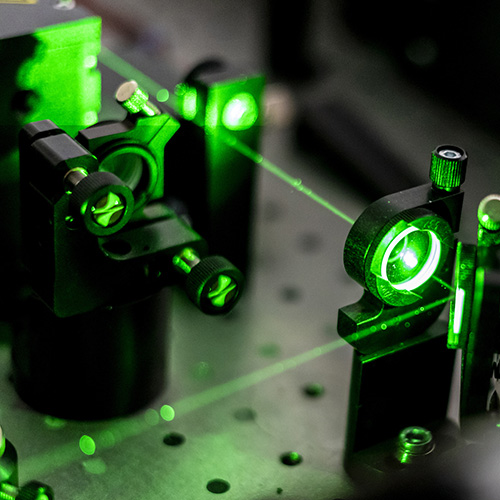 SCRM History
Managing Risk in an Evolving Threat Environment
SCRM has traditionally focused on managing weaknesses in product lifecycles, such as: defects introduced through mistakes or negligence; failure in aging devices; market risk and resiliency issues from sole-sourced suppliers; long lead times; and counterfeit risk from relabeled, recycled, cloned, defective, or out-of-spec devices.
Increasingly, actors are entering supply chains through cyber networks. This insertion of malicious components and coding has caused billions to government and industry in mission failure, intelligence gathering, and extortion.
The Aerospace FFRDC
Providing Unparalleled, Independent, Objective Guidance to the Space Enterprise
Federally Funded Research and Development Centers (FFRDCs) are independent non-profits with competencies and capabilities critical to meeting strategic, long-term needs for engineering, research, development, and other analytic capabilities that cannot be met as effectively by U.S. Government or other private-sector resources.
Aerospace provides FFRDC services to multiple U.S. national security and civil space agencies, including NASA, NOAA, USGS, and NNSA.
---
SCRM Library Updates
CISA released one Industrial Control Systems (ICS) advisory on May 30, 2023. These advisories provide timely information about current security…
Continue Reading
Recent SCRM News
Following a recent cyberattack at a Pennsylvania water utility, federal officials have confirmed that multiple additional water utilities in the…
Continue Reading
SCRM Events
Tuesday, December 12, 2023 | 10:15 AM On Tuesday, December 12, 2023, at 10:15 a.m., in room 1324 Longworth House…
Continue Reading
---
Stay current on SCRM by subscribing to our SCRM BRIEFING newsletter to get updates from us on SCRM news and guidance changes